20+ Healthy Mother's Day Recipes
This collection of 20 Healthy Mother's Day recipes is full of ideas for brunch, breakfast and afternoon tea. From raw desserts to cakes, light salads and easy brunch recipes, all these recipes are free of processed sugars and heavenly delicious – perfect for celebrating a special occasion.
The second Sunday in May is reserved for Mother's Day. It's a day that honors mothers and motherhood but also celebrates love and family.  Some say the origin of this beautiful celebration dates from 17th century UK. But now it's well known that this holiday started tremendous LOVE for one mom, in 19th century in America.
The American national holiday soon turned to the widely spread celebration. And here we are, celebrating Mother's day across the whole globe. Which is GREAT. I love this holiday. Anything that celebrates LOVE, I'm IN.
To help you with planning the menu for the Mother's Day weekend, I gathered these delicious 20 Healthy Mother's Day Recipes. From breakfast ideas, desserts and cakes, and easy brunch recipes, with these recipe collection I got you covered. All these recipes are not only super healthy but also heavenly delicious. + super easy to make. Special breakfast or brunch, our moms deserve special treatment on Mother's Day. Hope you'll find something for you and your dearest moms in this roundup.
Enjoy!
#1 Blueberry Pancake Casserole
This casserole is filled with fresh fruits, beautiful cinnamon flavor and HEALTHY, all natural ingredients. 
#2 Lemon Blueberry Pound Cake
Moist, flavorful and absolutely delicious, this Lemon Blueberry Pound Cake is the perfect healthy dessert to enjoy with a favorite cup of tea or coffee.
#3 Peanut Butter Greek Yogurt Parfait
Made with creamy peanut butter and homemade honey granola, and topped with FRESH fruits these yogurt parfait cups are perfect breakfast. 
#4 Strawberry Oatmeal Cookies
Chewy Strawberry Oatmeal Cookies are one delicious treat filled with fresh strawberries and beautiful flavors. Perfect fit with cup of tea.
#5 Strawberry Chia Seed Jam
Loaded with lime and cinnamon, and delightful strawberry flavor, this jam is a delicious way to enjoy healthy breakfast. Spread it on your favorite toast and serve with cup of coffee or tea.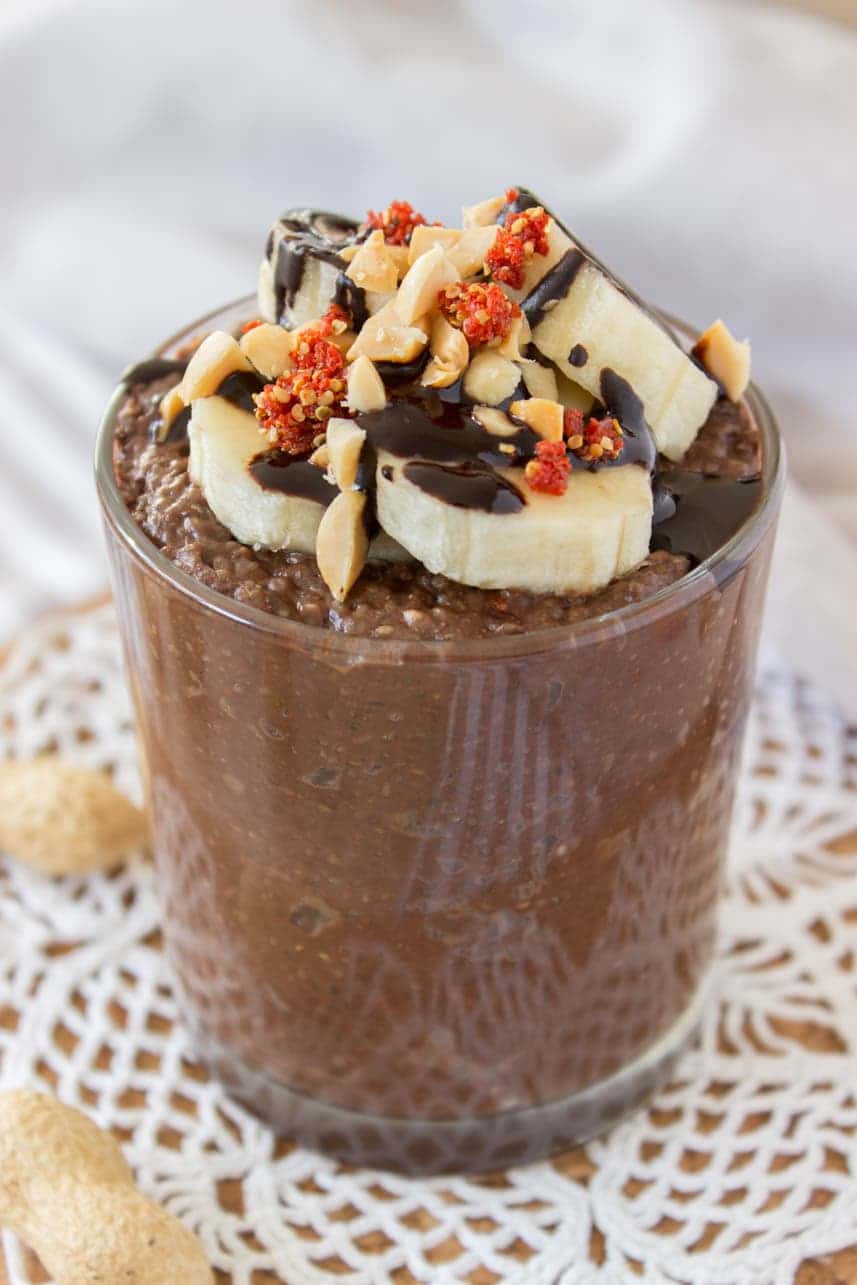 #6 Chocolate Peanut Butter Chia Seed Pudding
Rich, chocolaty and just amazing, this Chocolate Chia Seed Pudding is one delicious superfood-filled breakfast. Perfect to surprise your loved ones.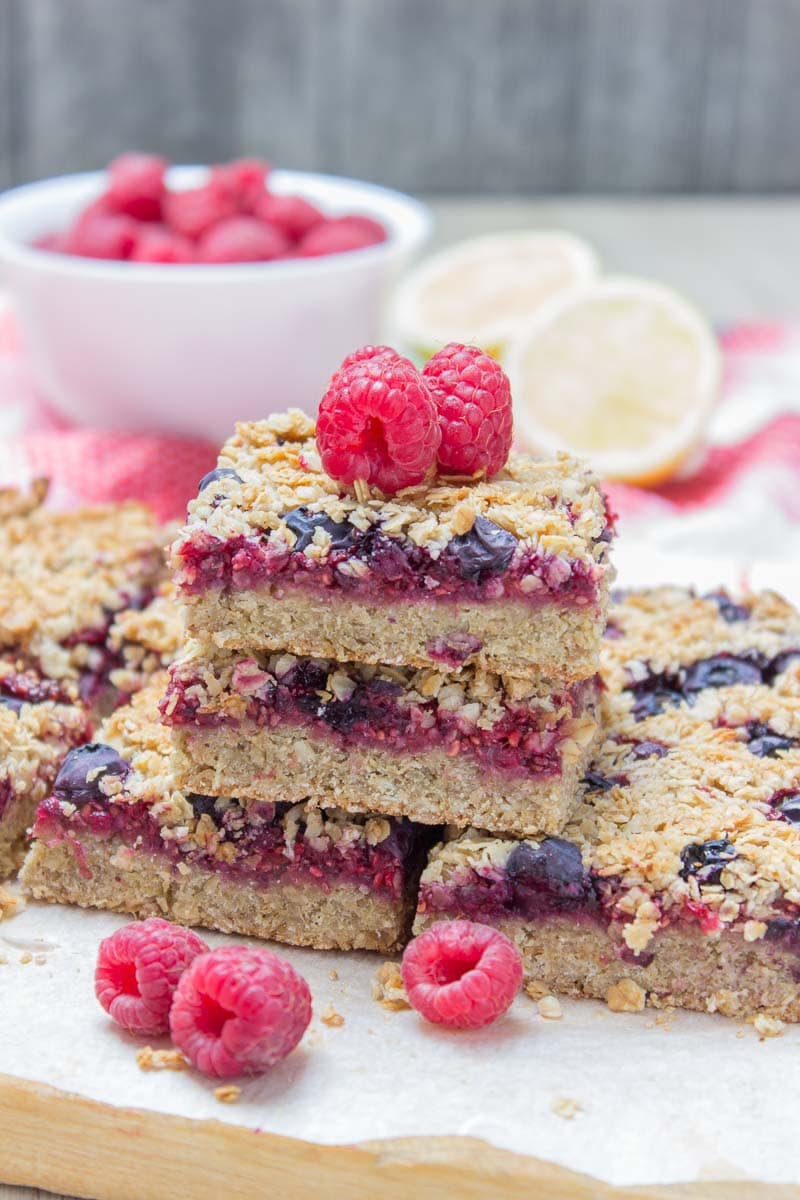 #7 Berry Banana Breakfast Oat Bars
Filled with fresh raspberries and blueberries, perfectly sweet and flavorful, these breakfast bars are not only easy to make but so super delicious. Can be served for breakfast but as a dessert too.
#8 Strawberry Overnight Oats
Creamy and absolutely delicious, these Strawberry Overnight Oats can be served as breakfast but as a dessert too. These oats are filled with amazing flavors and freshness.
#9 Lemon Coconut Energy Balls
Citrusy and refreshing, these delightful little lemon bites are perfect dessert served with afternoon tea. 
#10 Lemon Cardamom Pancakes
Light and fluffy, these pancakes are delightful treat. Packed with zesty lemon flavor and topped with tangy cream cheese filling, it's like having cheesecake for breakfast!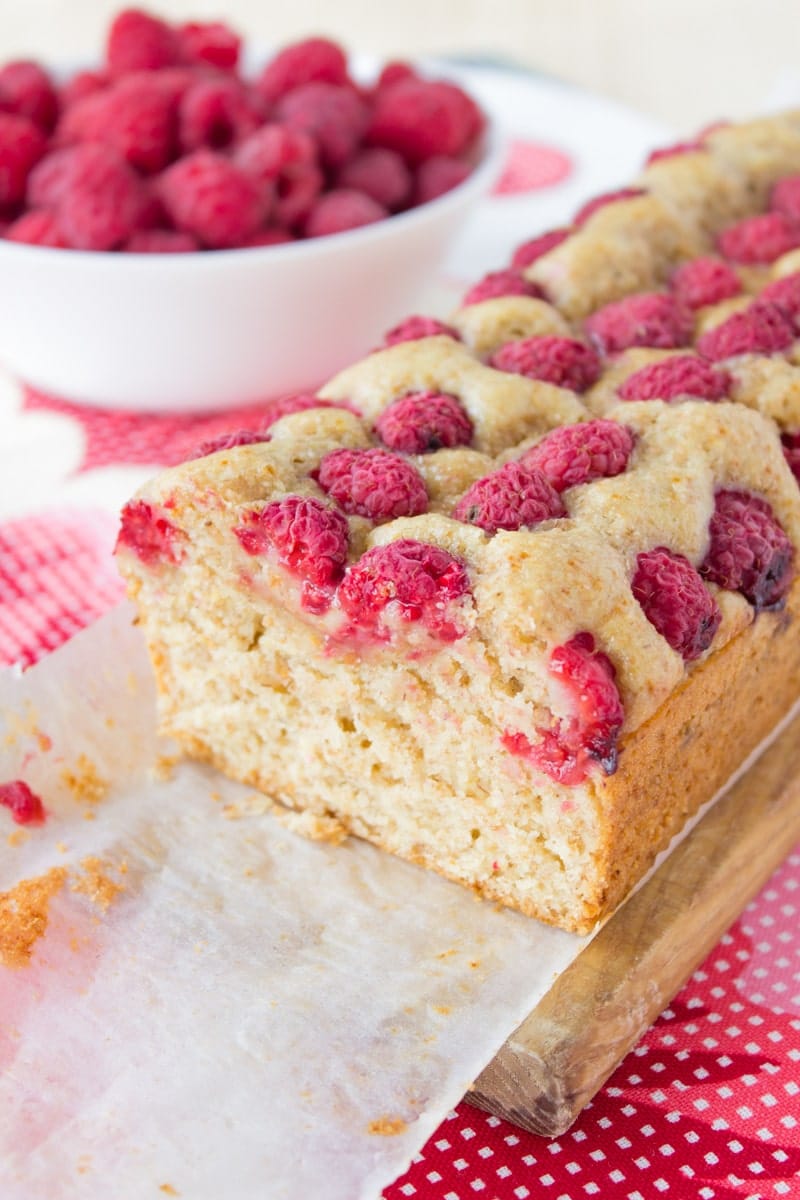 #11 Raspberry Lemon Loaf Cake
Delicious and bursting with fresh flavors, this Raspberry Lemon Cake is perfect dessert.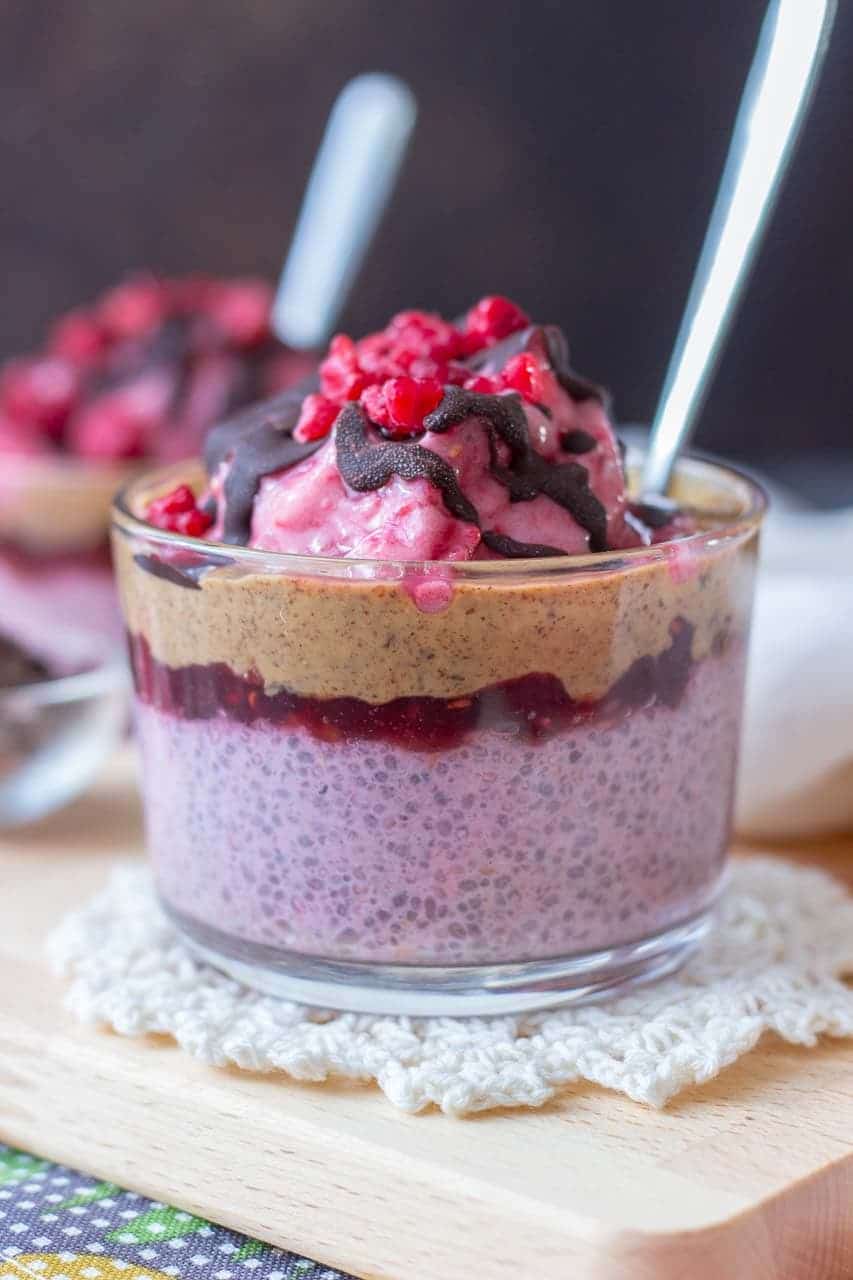 #12 Raspberry Chia Pudding
This healthy goodness is filled with almond butter, homemade raspberry jam, and delicious banana raspberry ice cream. 
#13 Apple Pear Crisp
Tender caramelized fruit mixture is topped with oatmeal crumb and crunchy walnuts. It's sweet and absolutely delicious. 
#14 Blueberry Feta Salad
This salad is is full of vibrant colors and flavors. It's perfect nutritious and easy brunch idea.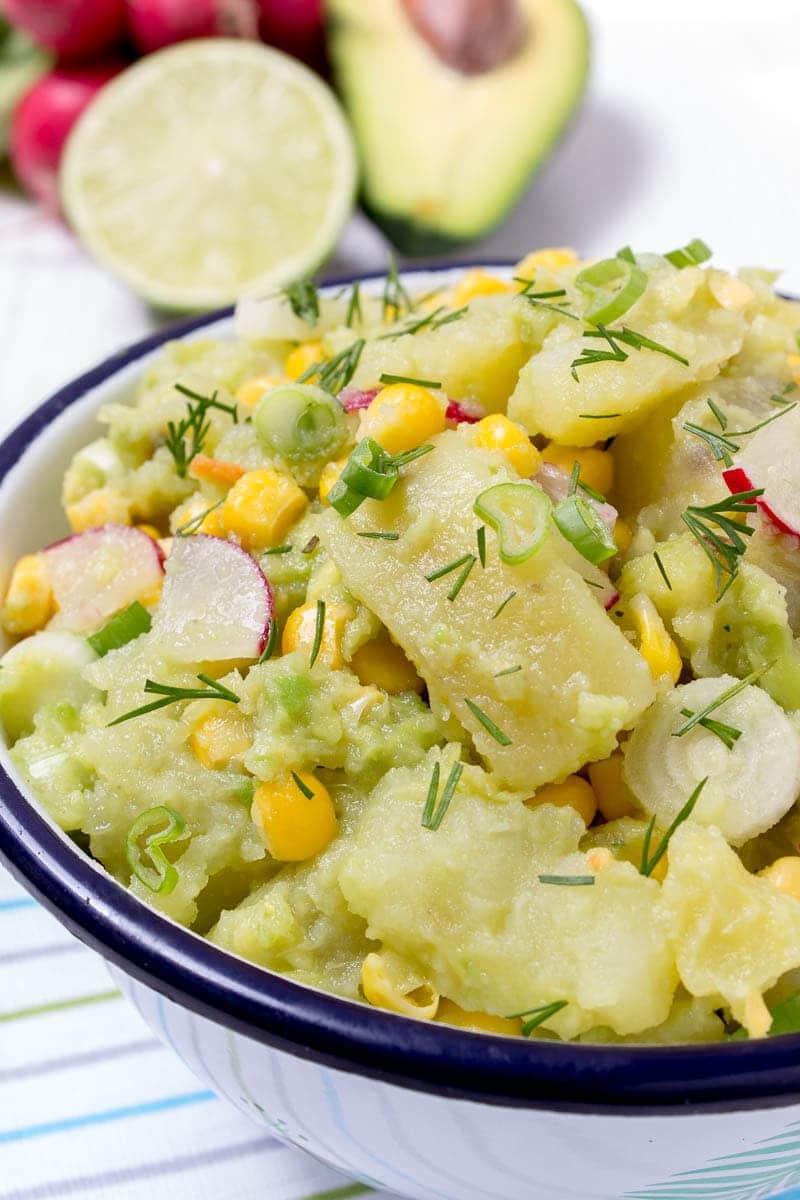 #15 Avocado Potato Salad
Light but creamy, this potato salad with spring onions and radishes, is incredibly easy to make and delicious. This low-calorie salad is ideal brunch meal.
And here's some MORE healthy Mother's Day recipes ideas.
—-
If you've tried any of these Healthy Mother's Day Recipes or any other recipe on Natalie's Health, please take a minute to rate the recipe and leave a comment letting me know how you liked it. I love hearing from you!
You can also FOLLOW ME on Facebook | Instagram | Pinterest
*** This post was originally published on May 11, 2017 and was updated on May 10, 2019  with new recipes.